Kailash Mansarovar via Lhasa 2019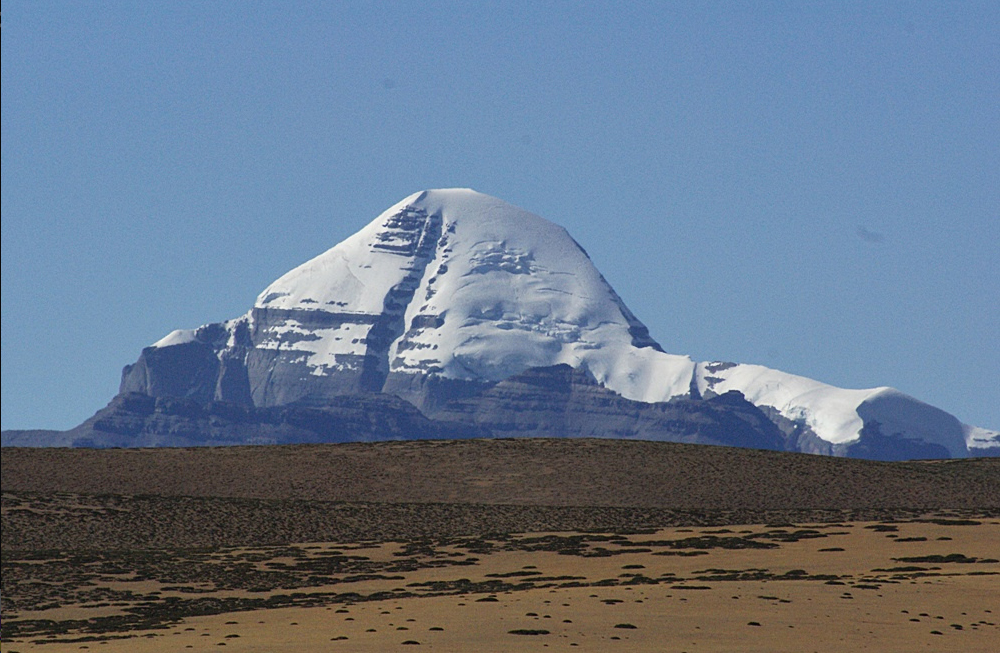 Skyline Treks a leading Tour Operator based in Nepal is offering Kailash Mansarovar yatra via Lhasa. The Group leaves for Lhasa by flight, the capital of Tibet after darshan of Pashupatinath Temple. Kailash Mansarovar yatra via Lhasa the Trans Himalayan Flight is one of the most beautiful in the world flying over Mt. Everest and several other Himalayan Peaks. 
In Tibet experience the culture of The Roof of the World, visiting the famous Potala Palace with 1000 Rooms, The Jokhang Temple (Tibet most sacred Monastery) and the Tashilunpo Monastery in Shigatse. 
Embark on a leisurely drive to Saga – Lake Manasarovar with darshan of Kailash Mansarovar Parbat and Parikarma before driving back to Lhasa for your return flight back home.
Travel to the abode of Lord Shiva in the most comfortable rest.
---
Outline Itinerary
| | |
| --- | --- |
| September 05th 2019 / Day 1: | Arrival day in Kathmandu |
| September 06th 2019 / Day 2: | Sightseeing in Pashupatinath and Boudhanath |
| September 07th 2019 / Day 3: | After breakfast, drive to the airport for your flight to Lhasa. Upon arrival at Gonggar airport, transfer to Lhasa City. Hotel Manasarovar Or Similar ( 4 Star Category) |
| September 08th 2019 / Day 4: | Visit the famous Jokhang Temple, Barkhor Bazaar and The Potala Palace.Hotel Manasarovar Or Similar ( 4 Star Category) |
| September 09th 2019 / Day 5: | Drive to Shigatse to visit The Tashilunpo Monastery & the free market.Hotel Getsar Or Similar |
| September 10th 2019 / Day 6: | Drive to SAGA.Hotel Saga Grand |
| September 11th 2019/ Day 7: | Drive to Mount Kailash Lake Manasarovar with the Parikarma Of the Lake.Hotel Parmarth Ashram Or Similar |
| September 12th 2019 / Day 8: | AM Stay at Lake Manasarovar for Pooja & Havan. PM Drive to Darchen. Darchen Guest House |
| September 13th 2019 / Day 9: | Drive to Trek starting point. Trek to Dirapuk. Hotel Dirapuk |
| September 14th 2019 / Day 10: | Trek to Zhuthulpuk. Zhuthulpuk Guest House |
| September 15th 2019 / Day 11: | End Kailas Kora. Drive to SAGA. Hotel Saga Grand |
| September 16th 2019 / Day 12: | Drive to Shigatse. Hotel Getsar Or Similar |
| September 17th 2019 / Day 13: | Drive to Lhasa. Rest day. Hotel Mansarovar Or Similar (4 Star Category) |
| September 18th 2019 / Day 14: | Flight from Lhasa to Kathmandu and check in Hotel and rest of the time for shopping. Join us for the farewell dinner at Nepali typical restaurant in the evening at 07:00 PM with culture program. (B, D) |
| September 19th 2019 / Day 15: | Onward departure to your destination by our private vehicle. 3 hrs before you have to be airport (B) |
September 05th 2019 / Day 1:
Arrival at Tribhuvan International Airport (TIA) Kathmandu. Welcome with bunch of flower assistance at the Airport and meet with our staff (One of our company staff will be waiting you at the Airport with display your name ".................." which is print on our company white board and pick up by our private car and than 20 minutes drive to the Hotel. After few minutes rest in hotel, Visit in our office and have hot/cold drinks (Tea/Coffee) waiting to serve and have join together, One of our staff will brief you regarding the trip and introduction with your trekking guide. O/N at hotel.
September 06th 2019 / Day 2:
Full day (6 hrs) guided sightseeing in Pashupatinath, Boudhanath Stupa. Overnight in Hotel. (B)
September 07th 2019 / Day 3:
After breakfast, drive to the airport for your flight to Lhasa. Upon arrival at Gonggar airport, transfer to Lhasa City. Hotel Manasarovar Or Similar ( 4 Star Category)
September 08th 2019 / Day 4:
Visit the famous Jokhang Temple, Barkhor Bazaar and The Potala Palace.Hotel Manasarovar Or Similar ( 4 Star Category)
September 09th 2019 / Day 5:
Drive to Shigatse to visit The Tashilunpo Monastery & the free market.Hotel Getsar Or Similar
September 10th 2019 / Day 6:
Drive to SAGA.Hotel Saga Grand
September 11th 2019/ Day 7:
Drive to Mount Kailash Lake Manasarovar with the Parikarma Of the Lake.Hotel Parmarth Ashram Or Similar
September 12th 2019 / Day 8:
AM Stay at Lake Manasarovar for Pooja & Havan. PM Drive to Darchen. Darchen Guest House
September 13th 2019 / Day 9:
Drive to Trek starting point. Trek to Dirapuk. Hotel Dirapuk
September 14th 2019 / Day 10:
Trek to Zhuthulpuk. Zhuthulpuk Guest House
September 15th 2019 / Day 11:
End Kailas Kora. Drive to SAGA. Hotel Saga Grand
September 16th 2019 / Day 12:
Drive to Shigatse. Hotel Getsar Or Similar
September 17th 2019 / Day 13:
Drive to Lhasa. Rest day. Hotel Mansarovar Or Similar (4 Star Category)
September 18th 2019 / Day 14:
Flight from Lhasa to Kathmandu and check in Hotel and rest of the time for shopping. Join us for the farewell dinner at Nepali typical restaurant in the evening at 07:00 PM with culture program. (B, D)
September 19th 2019 / Day 15:
Onward departure to your destination by our private vehicle. 3 hrs before you have to be airport (B)
Abbrebiations: B, L, D means : Breakfast, Lunch and Dinner
Price Includes
- Airport Pick up and drop off by our private vehicle
- Kathmandu hotel room on bed and Breakfast (B) basis
- Fluent english speaking license holder sightseeing tour guide
- Sightseeing tour guide fee
- Sightseeing entrance fee
- Kathmandu / Lhasa / Kathmandu air fare by Air China Or Sichuan Airlines
- During Yatra , Twin sharing accommodation in Lhasa, Shigatse and Saga
Best available accommodation at Lake Manasarovar, Darchen and during Kailas
Kora
- All program according to itinerary on full board.
- All land transfer as per above itinerary by our private vehicle
- Skyline Company T-shirt
- Full Board Vegetarian Meals
- Daily 2 litres Bottled Mineral Water
- English Speaking Tibetan Guide while in Tibet part
- One Team Leader Travelling with the Group from our company
- Yaks & Yak-men during Parikarma
- All Permits fee
- Tibet / China entry Visa Fee
- Complimentary Duffel Bag
- Dawn Jacket on returnable basis
- Farewell dinner at Nepali typical restaurant with culture program
Price Excludes
- Nepal/Tibet entry re-entry visa fee
- Kathmandu hotel Lunch and Dinner (L, D)
- Airfare from Lhasa to Kathmandu
- Hiring Of Porters if required for Kailas Kora
- Personal Spending money and all kind of drinks (Alcoholic, hot and cold drinks) bar bill, Int'l Telephone bill, hot shower, batteries charge, laundry etc. Tips for guide, porter and driver. (Tipping is expected)
Quick Facts
Best Season: Autumn,Summer.
Duration: 15 days
Trekking Days: 10 days
Grade: Moderate
Rating: 5
Maximum Altitude: 5600 m
Commences At: Kathmandu
Ends At: Kathmandu
Code: MKLT77
Booking Form