Some CATCH-22 trekking and peak climbing around Everest region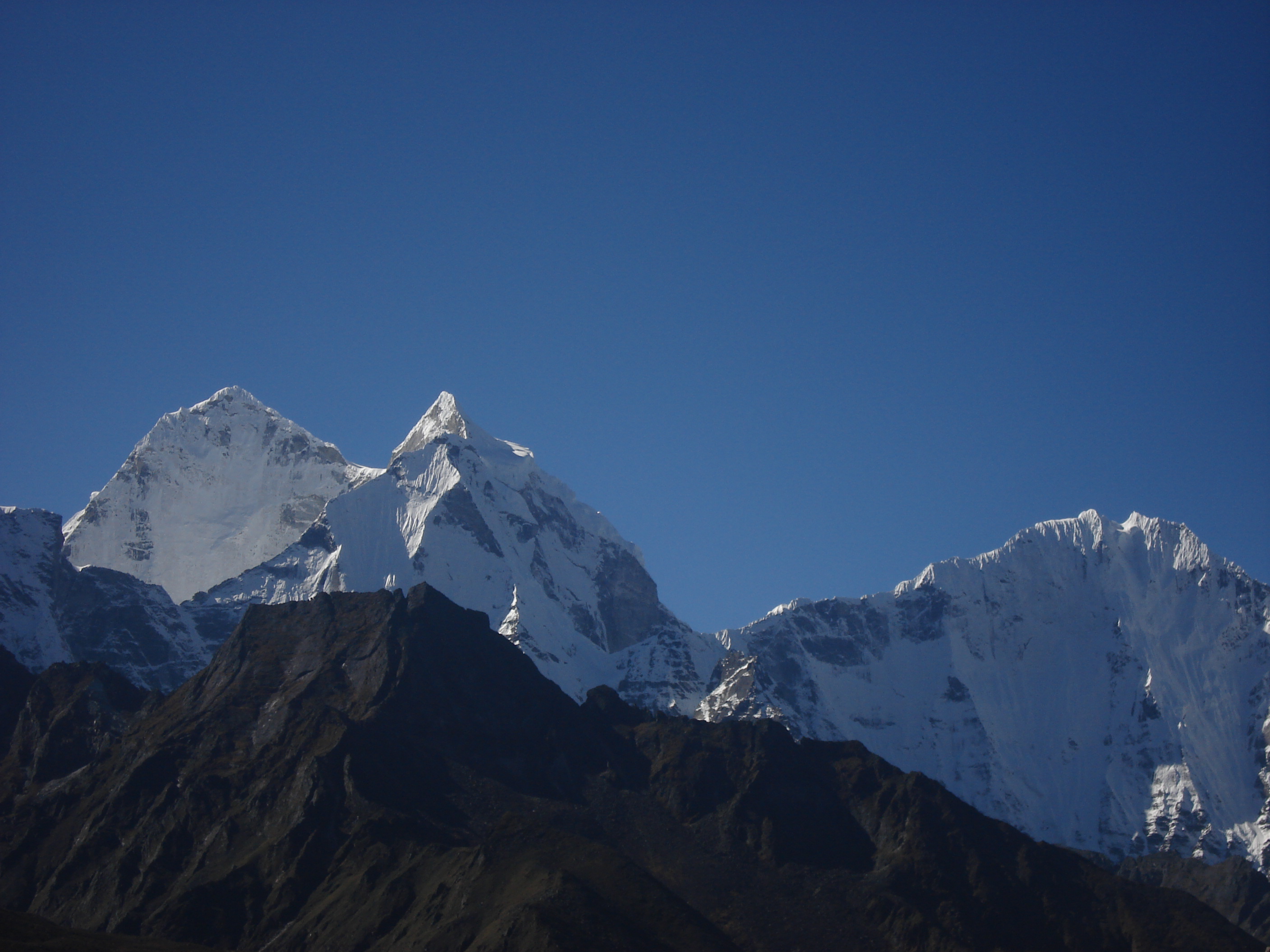 Some CATCH-22 trekking and peak climbing around Everest region. In the context of nature and natural implements i:e Mountains, Glacier, high cliff, Deepest Canyon, Cascades, Rivers, Dense forest, extinct flora and fauna and crisscross uneven ways are the emblematic of Nepal that proliferates this naturally beautification country throughout the world. Being the abode of more than 1310 mountains over 5500m to 8,848m together with, distinctive peaks.
This nation is the uttermost hotspots for the one who comprise a strong gusto to withstand against its gruesome magnetism. Trekking in the direction of Island peak climbing is an exceptional merge of Khumbu region that confer in, the fab with audacious span and sometimes this venturesome trekking and peak climbing would be erratic. For this part of trip which set in motion on a overwhelming exploration in the course of Everest Base Camp trekking up to the highest elevation of 5,358m (17,576ft) and Island peak climbing 6,189m(20,305ft) that drag the mountaineers on the top of the awful mountain and experience of its peak having scaled than anything in the massif. Into perspective, this both Everest Base Camp and Island peak is an imperative trekking for the trekkers and peak climbers in the cosmic. Before confronting the vicious Island peak the adventurer could grab hold of the stunning out looks of sun rise and the world's highest mt: Everest from Everest Base Camp (5,358m) and Kala patthar (5,500m) so that it would be the best acclimatization for out valiant climbers to scale the snow clad of Island peak.
For this gutsy trekking around the nooks and crannies of Everest region we at Skyline treks and expedition has been furnishing the most crucial trekking elements together with very deliberately all set itinerary for our cherished clients. Throughout these 22 days of assiduous trip you will be utterly in the impact on care of the company and one dexterous Himalayan Sherpa guide. We are exceedingly waiting for your noteworthy alliance with us for this out of the world trekking in the kingdom of Himalayas. Whether if you are in seek out of bide time for such kinds of hair raising trekking you could direct speak to the company Web site address or you could also call us. We wish you would not turn your back to join with us.