Mustang semi desert of Nepal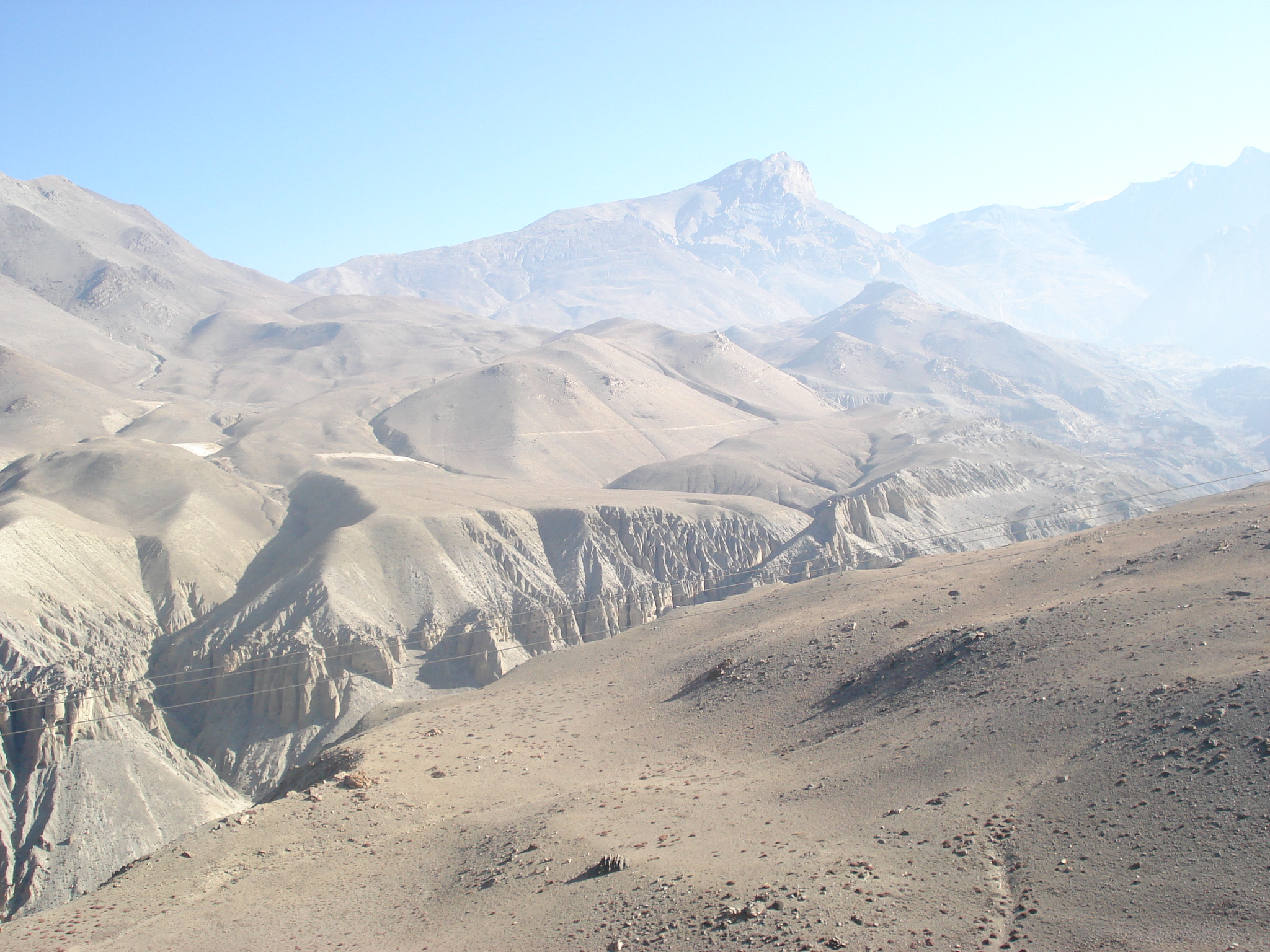 Mustang semi desert of Nepal – There are some miraculous facts that are hidden by the landlocked country Nepal in which, natural and cultural facets are furtive. Such kinds of dying to know subject matter are the prime theme of allurement of the region that honestly make an allusion to our benefactor explorer who promulgates these mystical matter all over the globe. Amongst, some of the furtive matters from different region of Nepal the utmost electrifying and contemplative province of Nepal is Mustang. When it comes to on the subject of Mustang, It is a crucial district among 75 of Nepal, a part of Dhaulagiri zone where, 3,573 km of an vicinity is cover and has a occupants of 13,452 with Jomsom headquarter and be sited in the North-west part of Nepal with an elevation of 3,840m. Beyond the Northern part, two glinting mountain massif i: e Annapurna and Nilgiri is open out. Upper Mustang and Lower Mustang are the two parts of the region offering their one's own characteristic towards the travelers. Upper Mustang trek is the key of audacious trekking and Lower Mustang is high-flying for the heart-warming vistas of nature. Upper Mustang comprises fresh with cool Himalayan ambiance and as well as contours of Annapurna and Dhaulagiri ranges at the dusk time that seems like the intact Upper Mustang is adorned through the glorious mountains. Despites, barren land Mustang region is enrich for natural plant life such as Apple fields, Mustards plants, Barley and oats are the seasonal foods and crops of the region that expand the exquisiteness of Upper Mustang.
Trekking in the direction of Upper Mustang is the out of the world way of life to play a part of exploring and transpiring the thousand years of epoch-making monastery,caves,enormous cliffs, endemic ethnic groups, panoramic fascination of chalk and cheese like backdrops. Up to 1992 this Upper Mustang region was restrained shut down vicinity, which makes this region the uttermost conserved area In the world. For that reason, Upper Mustang is the least visited region by the visitors and the most tranquil trekking place of Nepal. On the other hand this is the preeminent procedure of trekking in which, travelers could sense both Tibetan and Nepalese culture all over the trek. The utmost electrifying subject matter of this trek is Teji festivals that is governed by the Tibetan Buddhism and set up in the rain-shadow land of Lo-Manthang, capital of Upper Mustang.
The three days commemoration of Teji festival is be supposed to the victory of veracity contrary falsity where thousands of local natives along with visitors from different nation show their great participation. The out and out attributes of this festival is the benign presence of the Mustang king Jigme Dorje Palbar Bista lineage of Ame Pal the valiant combatant who had constituted this Buddhist Kingdom In the era of 1380. Ergo, the king of Mustang is inspirational for the entire people of the region. In spite of culture, religion, festival and landscapes Upper Mustang is high-flying wherever around the world on the subject of the demise people and what they do after the death of someone from the region? It is a profound subject for every trekkers about it to reveal. According to the religion, if some general person is demise he will be cut in some pieces by a particular person who have a sway and given to the birds called hawk. Even though, if some member from the king family or some great priest of Buddhists is demise he will be reduced to ashes by various kinds of incense woods. Thence, Mustang region is the treasure of many cryptic things which could be exposed after 17 days of mind-blowing journey so as to approach Upper Mustang.
The overwhelming Mustang region is back to square one, as Skyline Treks & Expedition so, we at the company set out such staggering trek in Mustang. We grant incentive influence to kick-off this trek from the audacious world's deepest canyon of Kaligandaki province up to Lo-Manthang the highest region of Mustang. Apart from Mustang we put forward Jomsom Muktinath trekking, Lo-manthang and Damodhar Kunda trekking and more other relaxing trip that interrelated to Mustang region. Skyline treks and expedition work out by furnishing proficient local guide with apposite itinerary which makes every span of 24 seconds of your trekking evocative lasts a lifetime. Please, drop a line to our company Web site address or you could direct call us for more than a little recreation with us as family environment in Nepal.