Annapurna base camp trek- where nomads escape fantasies.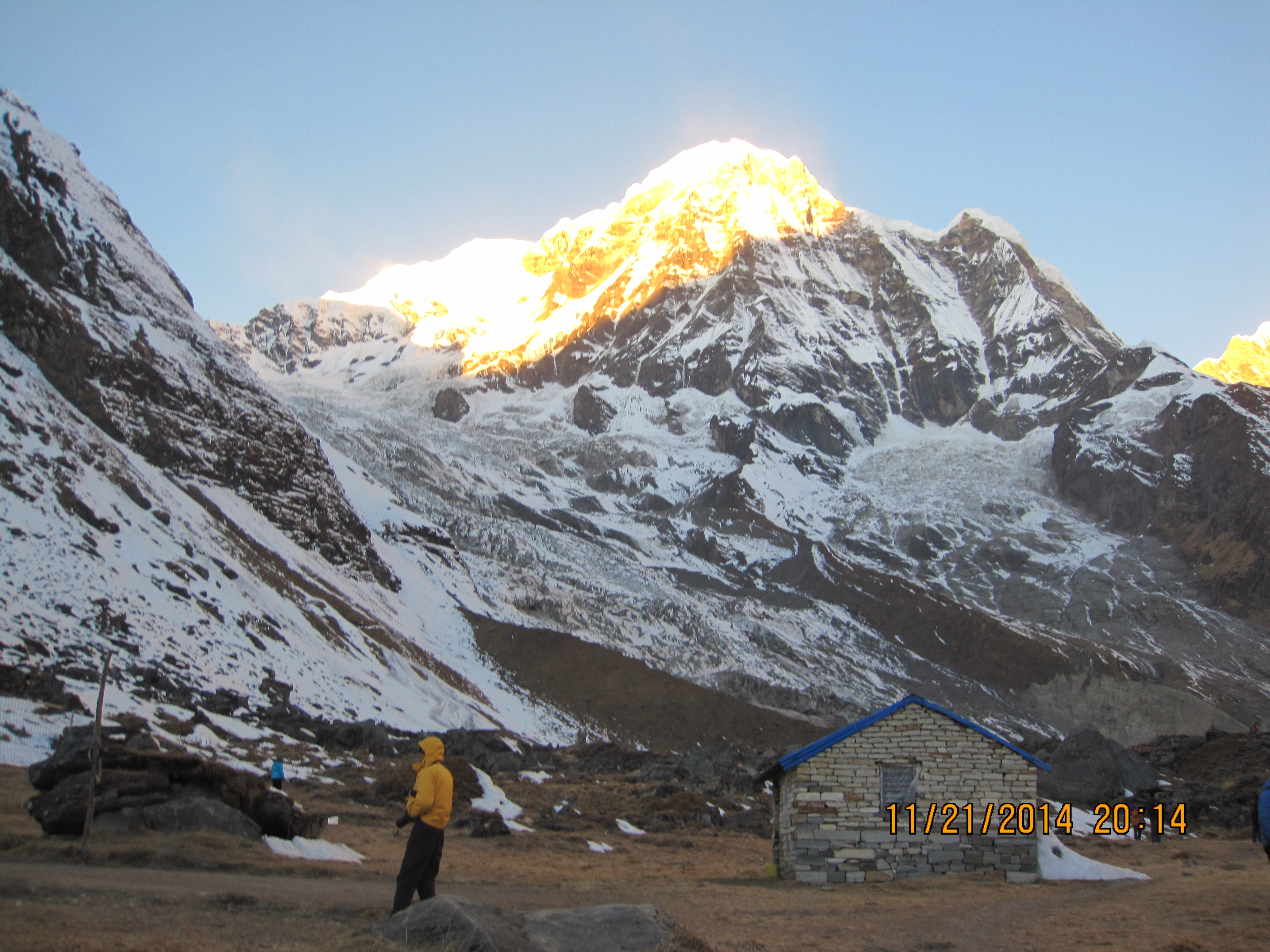 Annapurna base camp trek– where nomads escape fantasies – Craving to explore the ferocious peaks, uneven trails, virulent rivers, overgrown forests, primeval culture and tradition, old-fashioned villages with prudent villagers in the courtyard of Nepal's Himalayas, but not clear in your mind where to embark? Our trekking experts will lend the hand to single out for the most stirring out and about trekking site in Nepal and currently trek to Annapurna base camp is presented for those wanderers whose foot is burning for hiking and trekking in the very far-flung mountainous precinct in Nepal.
This Annapurna base camp trek is nestling in the western region of Nepal wherein it offers 4130 m of high elevation towards its travelers to accomplish up to base camp. Concerning with the lively views of 7,000 m-8,000 m of several peaks including Annapurna I 8091 m,(10th highest mountain in the planet) that is overruling the entire Annapurna region. The most admired trails in the direction of Annapurna base camp make tracks along with the greenery of terraced rice paddies, yak pasture lands, verdant Rhododendron forests and panorama of high altitude with snowy range of Annapurna in view the whole time of the trek. In addition, traversing through the lives of locals is more mesmeric but also what it means to be a traveler.
To be found at 4130 m of Annapurna Base Camp is matchless and extremely fabulous, the Base Camp is find out and is stuck between of some leading peaks of Annapurna I 8091 m, Annapurna South 7219 m, Machhapuchhare (fish tail) 6993 m and mount Hiunchuli 6441 m. This Nepal Annapurna Base Camp trek can be done within of 10-12 days but this is bank on, on travelers trekking itinerary and their striking power of hiking days. The Annapurna Base Camp trekking itinerary is designed here is put up with 12 days, embarking from Nayapol (1 hour of scenic joyride from Pokhara) and the trails surpass Ghorepani to the north and the most renowned standpoint at Poon Hill 3210 m which is generally acknowledged as Poon Hill trek.
After Ghorepani and Poon Hill trekkers make their way towards Chomrong to the eastward and afterwards to the north getting touch with Modi Khola and its nearby valley which show the way up to Base Camp. At the longest, trekkers trek the circuit Nayapol-Ghorepani-Ghandruk and yet again to Nayapol, which itself is incredibly gratifying. Being simplistic and trouble-free this trek to Annapurna Base Camp can carry out with kids too.
Trekkers can come back passing through the trails of Jhino Danda and get rid of all their over tiredness body in the enchanting hot springs. In the lead trekkers returning is beyond price when they check out from the spellbinding villages of Gurung settlements Ghandruk or Landruk. Well equipped lodges and tea houses with complete menus varieties that is from standard Nepali Dal bhat to Momo, pizza and Chowmein are gladly make available for the trekkers. For that reason, the Annapurna trekking region is naturally get done through special trekking routes commencing almost nearly an hour from smiling lake city of Pokhara.
Most of the seasons are applicable for the trek even though, in the winter season the Annapurna Base Camp can at times appear closed because of the level of snow and in spring season the massive Rhododendron forests are filled with crimson bloom that confers the trek more lobby. Hence, please if concerned to do such trek through Tours trek Nepal then drop a line and instantly start your questioning regards your Nepal trek.