Langtang Tamang Heritage Trekking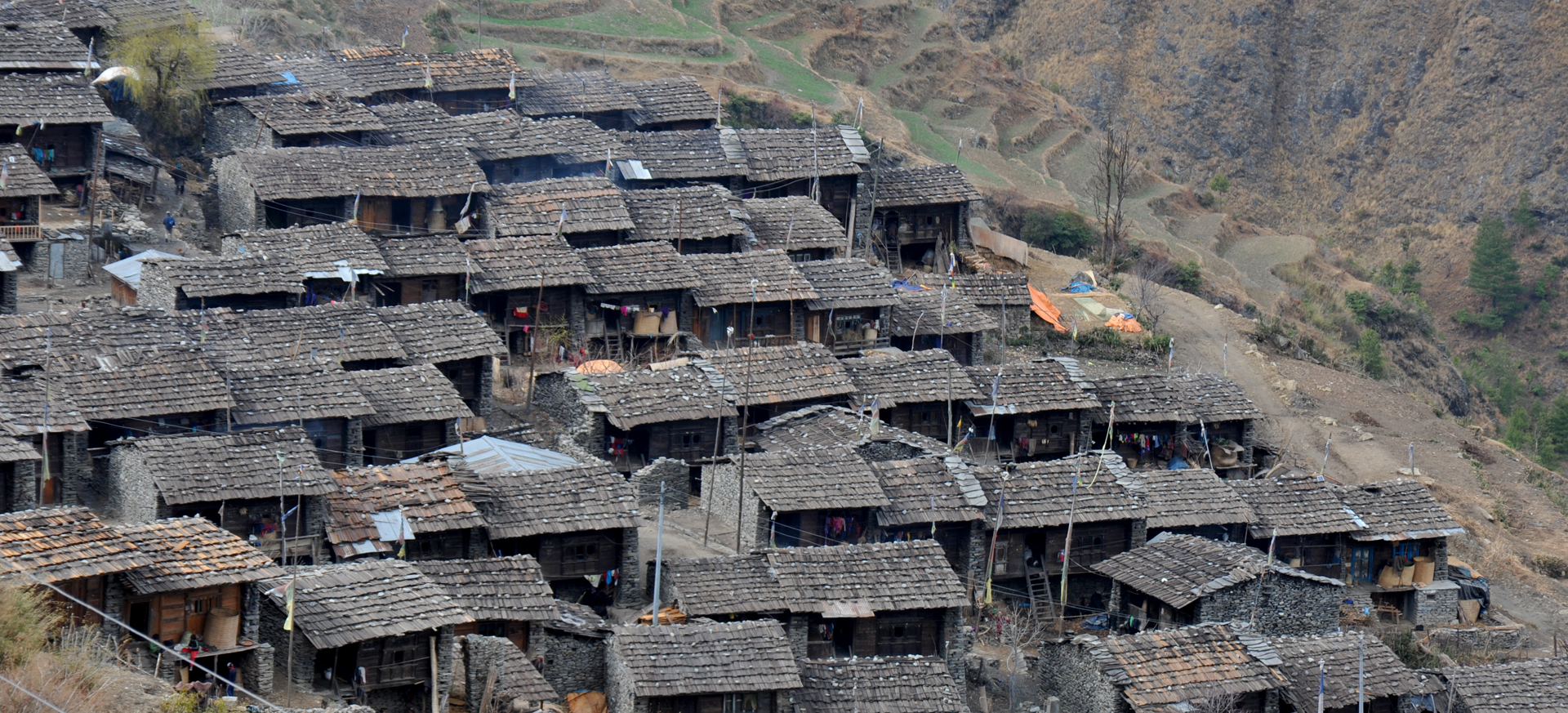 Trail so as to near Langtang Tamang Heritage Trekking is principally significant trekking oasis spot in the region of Langtang for our valued clients. Langtang Tamang Heritage trek is comparably perspective and praiseworthy treks for all season. The series precisely furnish the acceptable palpable through the topography, alluring alpines, ethnic cultures, and traditional, lifestyle of the provincial peoples and core ecstatic panorama of the extravaganza mountains. 
Langtang region is predominantly being in the control of 'Tamang' settlements, who come from a Tibetan derivation .The culture and crafts of these people has still available and unaltered since the starting point of their settlements. The 'Langtang Tamang Heritage Trail' is only a few hours' drive from the Kathmandu Valley, which propounds a diversity of cultural and natural involvement with the idiosyncratic demonstrate of Tamang rituals, Tibetan culture, festivals, architecture, and costumes – Tamang Heritage  trail put forwards  an adjacent  intuition  of the Tamang heritage. Tamang's dress colorful with racial costumes and their accommodation are prettily embellished with wood, whereas it arise longing in the inner parts of our clients, separately from the abundant cultural experience.  Tamang Heritage trail is at all the times is victorious to enthrall you with the most allurement mountain aerial views and smartly terraced terrains.
On the report of the atmospheric forecast, month of March and April is the out and out time of the year to reveal this idiosyncratically pleasantness  trail, we at Skyline Treks, can array  for a patent 'Tamang Heritage Trail' anytime in a year. We can still customize the trip as per your requirement, so the company gently proclaim, please feel free to drop your inquiry towards us so that we could issue you a most nostalgic and hypnotize trek in the direction of Langtang region trek.  We are never failure to offer our clients with the ideal able to be done trekking packages.
---
Outline Itinerary
| | |
| --- | --- |
| Day 1 | Arrival at Tribhuvan International Airport (TIA) Kathmandu. |
| Day 2 | Full day (6 hrs) guided sightseeing in Pashupatinath, Boudhanath and Patan Durbar Square. |
| Day 3 | Drive to Syabrubesi (1,550m/5,100ft): 145 km/ 8-9 hrs (B, L, D) |
| Day 4 | Commence trek from Syabru Besi - Gatlang (2,200m/7,217ft.): 5 hours (B, L, D) |
| Day 5 | Trek Gatlang – Tatopani (2607m/8550 ft): 6-7 hrsIncluded meals:BLD |
| Day 6 | Trek Tatopani-Thuman (2,400m/7,874 ft) via Brimdang and Nagthali: 6 hrs(B, L, D) |
| Day 7 | Thuman – Briddim (2,345m/7,693 ft): 6 hrs(B, L, D) |
| Day 8 | Briddim – Lama hotel (2470m): 6 hrs(B, L, D) |
| Day 9 | Trek to Langtang village (3,430m/11,253ft): 6/7 hr(B, L, D) |
| Day 10 | Trek to Kyanjin Gompa (3,870m/12,697ft): 3-1/2 hr(B, L, D) |
| Day 11 | Trek back to Lama Hotel (2,380m/7,830ft): 4/5 hrs (B, L, D) |
| Day 12 | Trek back to Syabrubesi (1,550m/5,100ft) 5 hrs (B, L, D) |
| Day 13 | Syabrubesi to Kathmandu 7 hrs by drive and check in Hotel and rest of the time for shopping. |
| Day 14 | Onward departure to your destination by our private vehicle. 3 hrs before you have to be airport (B) |
Day 1
Arrival at Tribhuvan International Airport (TIA) Kathmandu. Welcome with bunch of flower assistance at the Airport and meet with our staff (One of our company staff will be waiting you at the Airport with display your name ".................." which is print on our company white board and pick up by our private car and than 20 minutes drive to the Hotel. After few minutes rest in hotel, Visit in our office and have hot/cold drinks (Tea/Coffee) waiting to serve and have join together, One of our staff will brief you regarding the trip and introduction with your trekking guide. O/N at hotel.
Day 2
Full day (6 hrs) guided sightseeing in Pashupatinath, Boudhanath and Patan Durbar Square. Overnight in Hotel. (B)
Day 3
Drive to Syabrubesi (1,550m/5,100ft): 145 km/ 8-9 hrs (B, L, D)
Day 4
Commence trek from Syabru Besi - Gatlang (2,200m/7,217ft.): 5 hours (B, L, D)
Day 5
Trek Gatlang – Tatopani (2607m/8550 ft): 6-7 hrsIncluded meals:BLD
Day 6
Trek Tatopani-Thuman (2,400m/7,874 ft) via Brimdang and Nagthali: 6 hrs(B, L, D)
Day 7
Thuman – Briddim (2,345m/7,693 ft): 6 hrs(B, L, D)
Day 8
Briddim – Lama hotel (2470m): 6 hrs(B, L, D)
Day 9
Trek to Langtang village (3,430m/11,253ft): 6/7 hr(B, L, D)
Day 10
Trek to Kyanjin Gompa (3,870m/12,697ft): 3-1/2 hr(B, L, D)
Day 11
Trek back to Lama Hotel (2,380m/7,830ft): 4/5 hrs (B, L, D)
Day 12
Trek back to Syabrubesi (1,550m/5,100ft) 5 hrs (B, L, D)
Day 13
Syabrubesi to Kathmandu 7 hrs by drive and check in Hotel and rest of the time for shopping. Join us for the farewell dinner at Nepali typical restaurant in the evening at 07:00 PM with culture program. (B, D)
Day 14
Onward departure to your destination by our private vehicle. 3 hrs before you have to be airport (B)
Abbrebiations: B, L, D means : Breakfast, Lunch and Dinner
Price Includes
- Airport Pick up and drop off by our private vehicle
- Kathmandu hotel room on bed and Breakfast (B) basis
- Fluent English speaking license holder sightseeing tour guide
- Sightseeing tour guide fee
- Sightseeing entrance fee
- Trekkers Information Management System (TIMS) permits fees
- Langtang National Park entry permits fees.
- Accommodation and 3 meals a day such as Breakfast, Lunch & Dinner (B, L, D) while on the trek in Lodges (Tea house)
- Fully escorted trek with an English speaking license holder local sherpa trekking guide and a porter for each 2 persons.
- All program according to itinerary on full board.
- All land transfer as per above itinerary by our private vehicle
- Skyline Company T-shirt
- Farewell dinner at Nepali typical restaurant with culture program
- Wage, equipment, insurance and other facilities to staff
Price Excludes
- Nepal tourist visa fee US$ 30, with multiple entries for 15 days, you may easily issue the visa upon your arrival at Tribhuwan International Airport Kathmandu. (it will be ready within few minutes) You will require each 2 passport size photos.
- Kathmandu hotel Lunch and Dinner (L, D)
- Personal Spending money and all kind of drinks (Alcoholic, hot and cold drinks) bar bill, Int'l Telephone bill, hot shower, batteries charge, laundry etc. Tips for guide, porter and driver. (Tipping is expected).
- Travel Insurance and medical evacuation in case of emergency
Quick Facts
Best Season: March to June and September to December
Duration: 14 Days
Trekking Days: 9 days
Grade: Easy
Rating: Easy
Maximum Altitude: 38,70
Commences At: Kathmandu
Ends At: Syabrubesi
Code: LTHTT14
Booking Form