Mt Everest base camp trekking liked in the next planet
True, true and incredibly true!
Mt Everest base camp trekking you screamed out loud of spotting the awesome nature and you will fill with joy when the memories of your trek to the heavenly and tranquil Himalayas recall. This all meet in the courtyard of Everest, so called an adventurous trek to Everest base camp where world's tall and giant Himalayas, the Mt. Everest stand and rise high at 8,848 meters! Above the clouds, the wishes, the physicalism, the distinct forest, the snail pace hike, the health, the wealth and above all of yours. As they high rise they take you with them and cede you among lush and dense in the chasm of dame nature that absolutely not forget to teach you, to cherish you, revive you and lead you to highest level of passionate pleasure.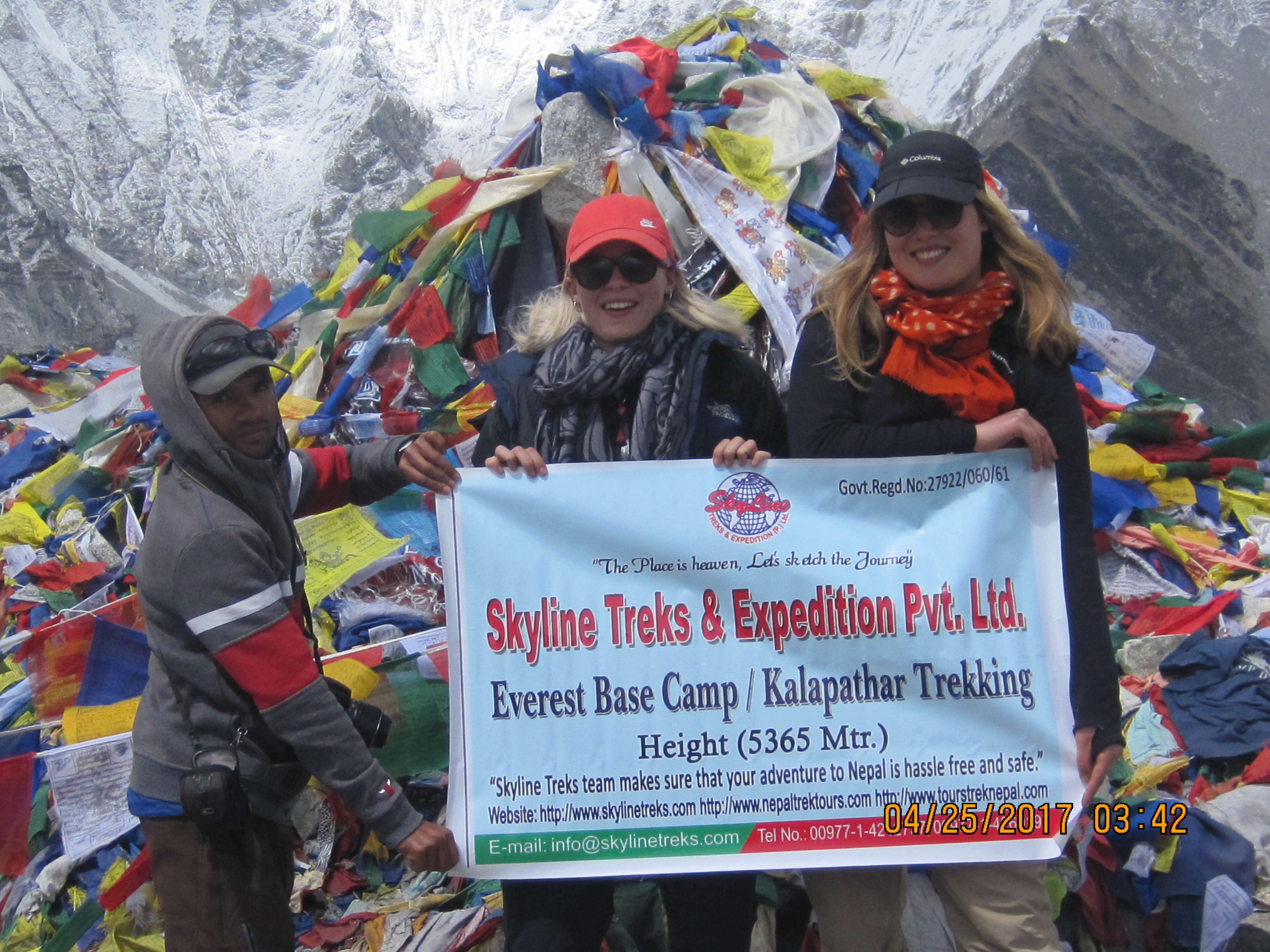 So likely for your part, where Himalayas abide just in figures, will certainly reward. You may have wait for long year to trek the Nepal Himalayas. Physically and as well as mentally this 12 Everest base camp trek in Nepal will easily leave you spellbound. Everest base camp trek will make you aware of the unnamed physical probable that might be situated inert within you. From a chaotic city life between specific forest, collegiate and competition in life to earn more money at the same time you will bring into fresh Himalayas. You will live an exhilarating life throughout your Everest trek even it will be just for few days.
Everest base camp trekking! The thrilling and adventurous one!!! Fresh and frozen there at 5,364 meters/17,594 ft above the sea level in the Mahalangur Himal range of eastern Himalayas is every avid trekkers final landing point of the trek. Your 12 days long Everest base camp trip starts with a dreadful 40 minutes flight from Kathmandu to Lukla and set out through the obsolete villages, crisscrosses trail, overgrown rhododendron, oak, pine and birch forests,   bumping bridges, divine Dudh Koshi (named milky river) high hills, big boulders  and through the chasm of several snow-clad mountains. In the starting of your high altitude Everest base camp journey you might be forgetful of the challenges to come in front all you will take steps is merely connection with your guide and co trekkers who will wind up becoming  excellent mates such that bye-bye will befall hard at the ending of your Everest trek. You will start to go up from ground to higher hills hiking so many up and down and learn new things that immerse you bliss.
The scenery and glows will precisely fulfill your heart with delight. The sketch of Mother Nature especially six thousanders to eight thousanders mountains which are prepared just as a paste up to you grow into a true 3D picture for you on your Everest base camp trekking trail. You will savor every bit of your trek while crossing village like Namche Bazaar, the most electrifying Sherpa village of the entire Khumbu region, terrace fields, meadows, Kempty waterfalls naïve charming children's welcome you saying Namaste on your route and give a full blown smile just when you place a candy in their hand. Moreover, every step of your Everest trek that you will acclimate is changing in altitude and landscape, from 2840 meters to 5,364 meters to gain, dense verdant forests, lush green pasture land to barren lands and high hills to snow-capped perfect immaculate spire. If to endure high in the Himalayas the only device here is prompt taking to change and flexibility.
While your trek leader and trek guide will teach you everything such as, easy backpacking as convenience, balance, concentration and well done above. Your trek leader will as well recommend you tips to carry life with no difficulty by making relationships with each other easily reachable, adjusting work and life in the same way, concentrating your doubts and your life will be impressive. Likewise, the day first from Lukla and the day eight at Everest base camp will give you the most adventurous feeling, the happiness of getting up Everest base camp and before sunrise amidst sky dominating mountains from Kalapathar at 5,545 meters will let you feel that you are standing on the top of the world that is like a next planet. Throughout the trek you will sleep under the blankets of stars, nestle in the cozy and warm tea houses, watch rainbow color in the azure sky, grazing of yaks and donkeys, bells on mules sing a croon in the trail, birds tweet cheerfully, flower bloom in chilly temperature and crash of clouds, is a fair eminence to the Everest Panorama trek.
While your every effort will keep a step ahead on the trail and with every breath you will scream for oxygen the marvelous energy will nearby there in the abode of god that impels you rising and high. Your great effort will always pay when you immerse your eyes in magnificence of gigantic mountain, Mt. Everest standing tough and soaring, untouched and godly, you will enthrall and each step you have faith on creator.
During your amazing Everest trek you will find changing in weather in every few minutes, scenery each day, gain in altitude but here one thing you will experience unchanging is praiseworthy hospitable by the locals to the Everest trekking trekkers. After gaining the high elevation at Everest base camp you will get back all the way sliding up to Lukla and next morning you will catch your flight to Kathmandu. You will enthusiastically love doing your Everest trek and you will bring back that with you to sea level and spread your Everest base camp trek story with your kith and kin.
Thereby, trekking treatment is what you need to restart from hassle. Enjoy your every bit of trek in Nepal Himalayas!!!
Do your trek with Skyline Treks, safe and professional.