Surpassing Annapurna regional trek to Ghorepani, Poon Hill and Ghandruk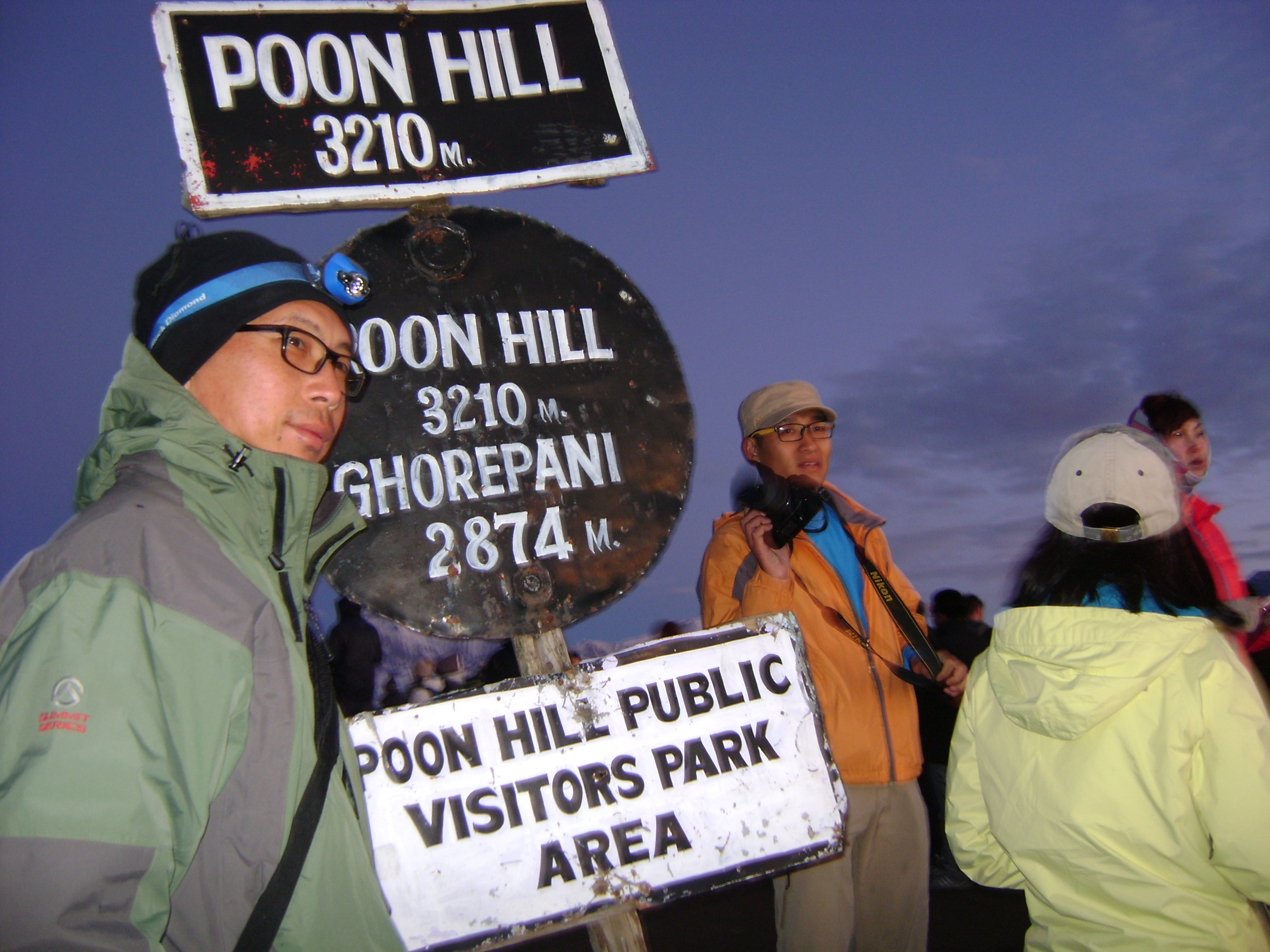 Surpassing Annapurna regional trek to Ghorepani, Poon Hill and Ghandruk. Have you ever heard about the national flower of Nepal? It's none other than the other, the crimson Rhododendron flower that is the prime adornment of Annapurna region of Ghorepani, Poon Hill and Ghandruk alongside it's route. Generally, on the month of March, April and May, everyone could explore and candidly indulged with the out and out exquisiteness from the all-embracing national flower. This trek to Ghorepani, Ghandruk (Poon Hill) is positioned in Annapurna region of Western Nepal which alludes as short and easy trek coupled with myriad of beyond belief natural scenery. Trek headed for Ghorepani, Poon Hill and Ghandruk is precise mixed bag of authentic natural good looks and jovial life in which the trekkers could immersed and fully pacify of their trek. Glowingly, 30 minutes flight from Kathmandu either 4-5 hours of deluxe vehicle drives will land the trekkers to the bewitching lake city of Pokhara and the same day after check into the hotel the trekkers could indulge with boating in" Phewa lake" the most attention grabbing unruffled site of Pokhara. Next morning after scrumptious breakfast the trekkers will drive 35 minutes by a comfort taxi towards Nayapol from where the trekkers make the first move along with there assiduous guide and porters. Crossing some of the terrific and horrific suspension bridges and hiking through the uneven ways of 4 hours the trekkers will hold their outstanding pace at Tikhedhunga in which they will stay at once and get rid from exhausting physical. The further day is in a trice arduous than last day due to more steps to soar and that day it will takes nearly 6 hours from your overnight stayed place Tikhedhunga to Ghorepani savoring the splendid vistas of Rhododendron in the route which, makes travelers to be more agile for their unused path till to Ghorepani. As and when, the travelers hold them in Ghorepani overnight and next morning they will be awaken early in the morning for the charismatic outlook of several snowy mountains from the elevation of 3,210 m whereabouts the trekkers make out furthermore stunning vistas of Dhaulagiri I 8,167m, Tukuche 6,920 m, Nilgiri 6,940m, Annapurna I 8,091 m, Hiunchuli 6,441m,Tarke Kang 7,193m and Machapuchhre (Fish tail) 6,993 m with the overpowering sun shine from the stage of the mountains that makes trekkers more thrilled and glee of such beyond belief views.
Subsequently, the trekkers breakout towards Tadapani the spellbinding villages which put forward a outlook of the intact region with far out vistas of mountains. One night stay at Tadapani the trekkers continue their hike in the direction of Ghandruk the 2nd prevalent Gurung inhabitants in Nepal enclosed by overwhelming outlooks of South Annapurna and Machhapuchhre (Fish tail) in which the trekkers could detect the utmost historic museum in this Gurung village. Leafing behind those amenity of nature the procession of trekkers extend across some rocky ways and some even ways with some fast and furious rivers Modi Khola as a final point the travelers hold their rapidity at same place from where they had inaugurated their lasts a lifetime of evocative trek. Throughout the treks the company will take care about all of your requisite i:e,hygiene with tonic foods, well furnish hotels, medication as on the demand of physical state and other much more as your needs. We by the side of Skyline treks and expedition are organizing such kinds of incredible treks in Nepal ever since, of your establishment date and till present to further days we will keep on our service and generosity for our well-regarded clients so that they could feel enchantment from their hustle and bustle life. Recently get in touch with the company Address or you could call us without any hesitation.