Tibet Everest Expedition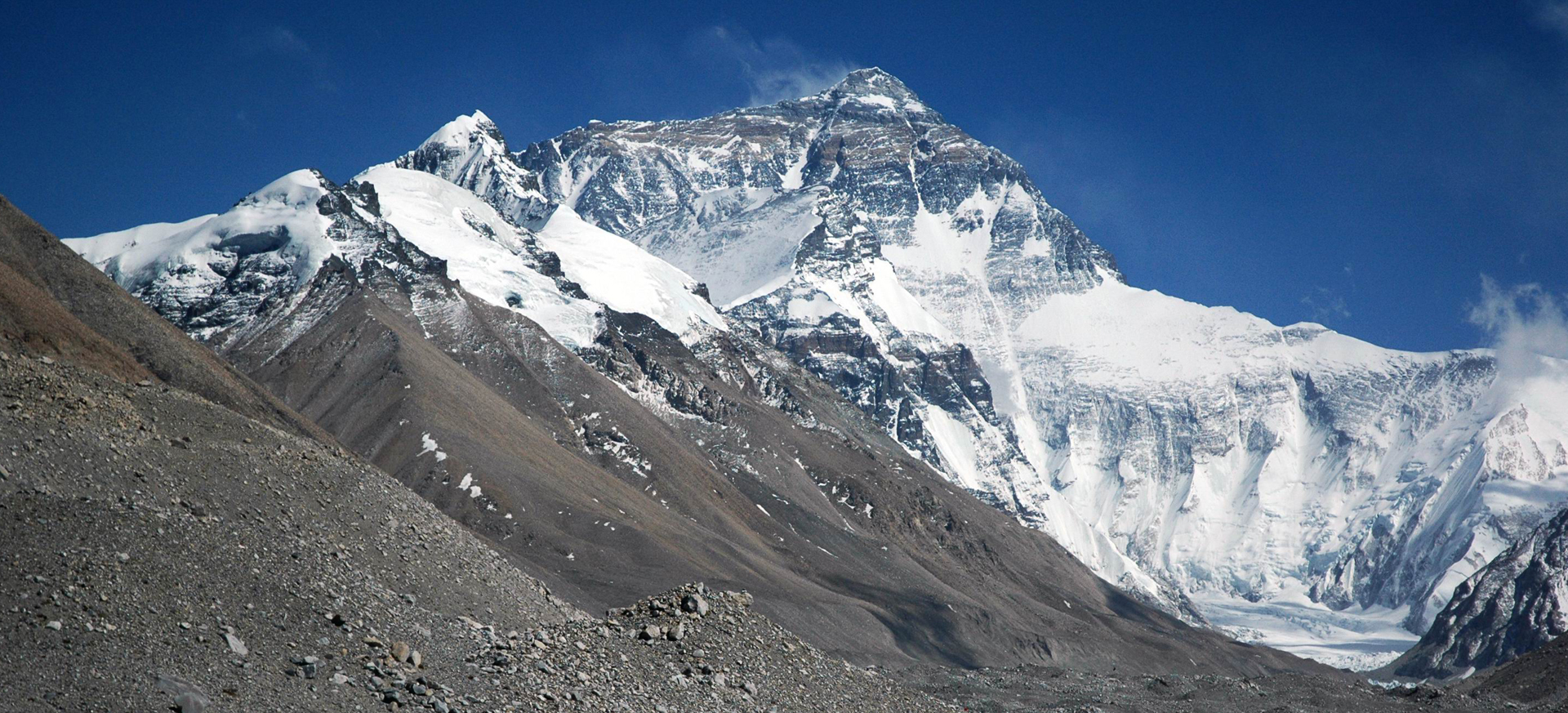 Tibet Everest Expedition is regarded more safe and easier than from the Nepal's side. Since, the Chinese government welcomed the mountaineers for Everest expedition from the Tibet's side, hundreds and thousands of people flock to climb the peak each year. The Tibet Everest Expedition is more affordable due to low-royalty cost and mountaineers also have access to a variety of modern mountaineering tools and services.
Our Everest expedition from Tibet side is led by a highly skilled mountaineer 'Ang Pasang Sherpa'. He is the only mountaineer from Nepal who has conquered Everest from both the routes i.e. Nepal and Tibet. Hence, you can be rest assured that you are at best hands! We ensures that every member from his team is able to ascend on Mt. Everest from North Col. Successfully.
We are now accepting inquiries and bookings for Everest expedition from both Tibet and Nepal's side; please free to get in touch with us for any questions about the expedition packages. Our Tibet Everest expedition experts will help you choose the best route and package keeping your health and budget in consideration.
---
Outline Itinerary
| | |
| --- | --- |
| 08 April 2019 Day 01 | Arrive Kathmandu & transfer to Hotel |
| 09 April 2019 Day 02 | Prepare expedition |
| 10 April 2019 Day 03 | Prepare Tibet visa & Expedition briefing |
| 11 April 2019 Day 04 | Drive Zhangmu |
| 12 April 2019 Day 05 | Drive to Nyalam |
| 13 April 2019 Day 06 | Rest day for Acclimatize |
| 14 April 2019 Day 07 | Drive to Tingri – hotel |
| 15 April 2019 Day 08 | Rest day for Acclimatize |
| 16 April 2019 Day 09 | Drive Chinese Base Camp |
| 17 April 2019 Day 10 | Chinese Base Camp 5200m |
| 18 April 2019 Day 11 | Chinese Base Camp – camping |
| 19 April 2019 Day 12 | Chinese Base Camp to Middle camp |
| 20 April 2019 Day 13 | Middle Camp – ABC of Everest 6400m |
| 21 April – 31 May 2019 Day 14-54 | Climbing North route of Everest 8848m |
| 01 June 2019 Day 55 | ABC – Base camp |
| 02 June 2019 Day 56 | Drive to Zhangmu |
| 03 June 2019 Day 57 | Drive Zhangmu to Kathmandu |
| 04 June 2019 Day 58 | Free day in Kathmandu for shopping |
| 05 June 2019 Day 59 | Transfer to airport for final departure |
08 April 2019 Day 01
Arrive Kathmandu & transfer to Hotel
09 April 2019 Day 02
Prepare expedition
10 April 2019 Day 03
Prepare Tibet visa & Expedition briefing
11 April 2019 Day 04
Drive Zhangmu
12 April 2019 Day 05
Drive to Nyalam
13 April 2019 Day 06
Rest day for Acclimatize
14 April 2019 Day 07
Drive to Tingri – hotel
15 April 2019 Day 08
Rest day for Acclimatize
16 April 2019 Day 09
Drive Chinese Base Camp
17 April 2019 Day 10
Chinese Base Camp 5200m
18 April 2019 Day 11
Chinese Base Camp – camping
19 April 2019 Day 12
Chinese Base Camp to Middle camp
20 April 2019 Day 13
Middle Camp – ABC of Everest 6400m
21 April – 31 May 2019 Day 14-54
Climbing North route of Everest 8848m
01 June 2019 Day 55
ABC – Base camp
02 June 2019 Day 56
Drive to Zhangmu
03 June 2019 Day 57
Drive Zhangmu to Kathmandu
04 June 2019 Day 58
Free day in Kathmandu for shopping
05 June 2019 Day 59
Transfer to airport for final departure
Abbrebiations: B, L, D means : Breakfast, Lunch and Dinner
Price Includes
- 4 Nights hotel in Kathmandu with bed & breakfast – 3 star hotel
- Expedition staff: ABC guide, cook, Kitchen boy, Tibetan kitchen helper
- Dining tent, Table, Chair, toilet tent & kitchen equipment
- Tibet visa & Travel Permit for climber & Nepali staff
- Full board hotel Zhangmu & Nyalam (bed & breakfast, Lunch, dinner)
- Advance Base camp 1 tent for 1 person (North Face brand or similar)
- Per person (30 KG) Load is carried by the Yak from Base Camp -ABC
- Per person (20 KG) Load is carried by the Yak ABC to the Base Camp
- Kathmandu – Nepal Tibet boarder - Kathmandu by tourist bus
- Nepal Tibet Boarder -  Base Camp –Boarder by Jeep for climber
- Truck for the equipment & expedition food carrying
- Solar panel for charging batteries & lights
- Climbing permit for Mt. Shishapangma 8012m. expedition
- Liaison officer & Interpreter for expedition
- Life, medical insurance for Nepali staff
- ABC - Oxygen for Emergency (if use and pay it)
- Welcome dinner with Nepali cultural dance & song
- Our company service charge
Price Excludes
- Entry visa and Re-entry visa for Nepal
- Personal Expenses
- Personal Climbing equipment
- Climbing food above the base camp
- Bar & Beverage bills
- Tips
- Extra yak USD 200
Quick Facts
Best Season: Autumn and Spring is excellent
Duration: 59 days
Trekking Days: 52 days
Grade: Strenuous
Rating: Strenuous expedition
Maximum Altitude: 8848 m
Commences At: Kathmandu
Ends At: Kathmandu
Code: TEE78
Booking Form