Sightseeing Tour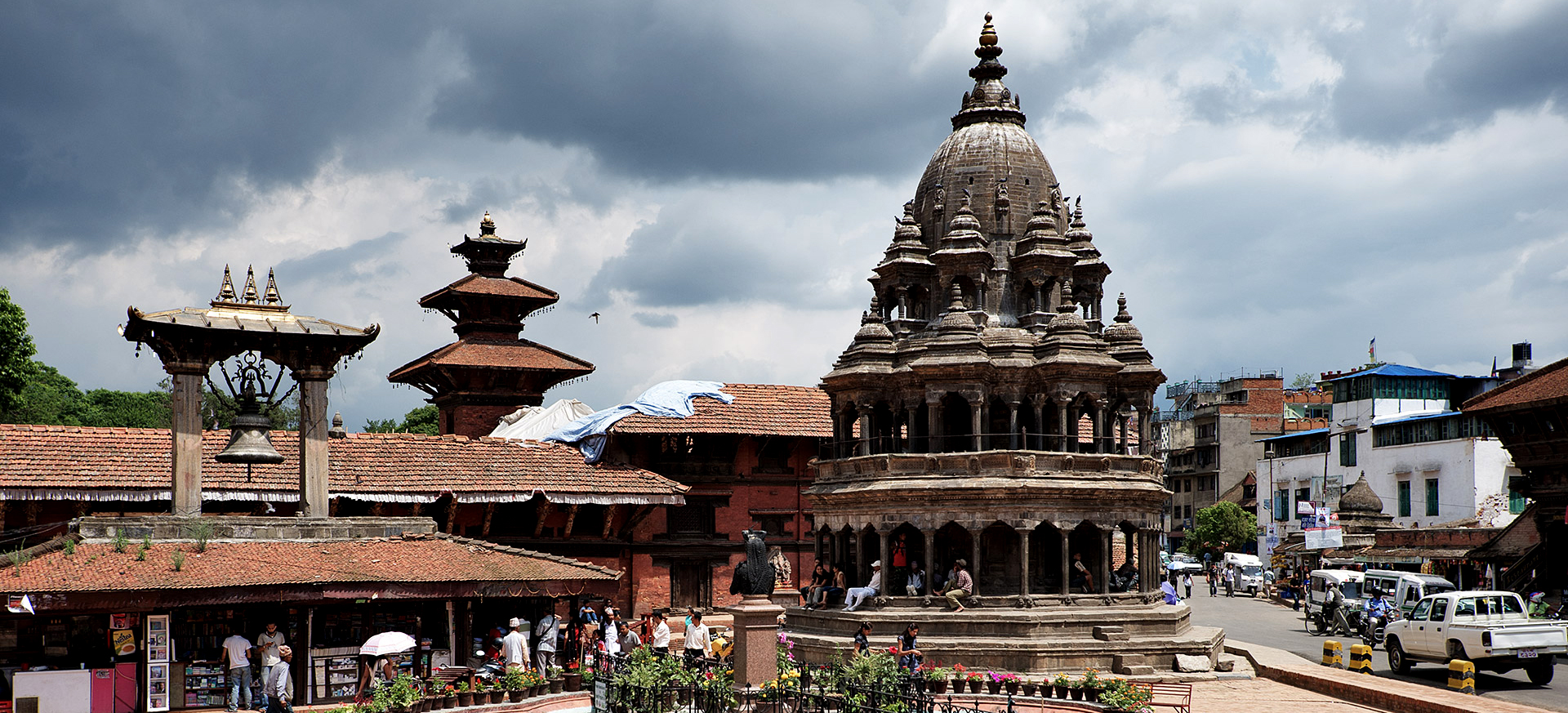 Sightseeing Tour – Bhaktapur Durbar Square is the plaza in front of the royal palace of the old Bhaktapur Kingdom, 1400m above sea level. It is one of three Durbar Squares in the Kathmandu Valley in Nepal, all of which are UNESCO World Heritage Sites.
The Bhaktapur Durbar Square is located in the current town of Bhaktapur, also known as Bhadgoan, which lies 13 km east of Kathmandu. While the complex consists of at least four distinct squares (Durbar Square, Taumadhi Square, Dattatreya Square and Pottery Square), the whole area is informally known as the Bhakapur Durbar Square and is a highly visited site in the Kathmandu Valley.
The Durbar square at Bhaktapur was severely damaged by an earthquake in 1934 and hence appears more spacious than the others, in Kathmandu and Patan.
Originally, there were 99 courtyards attached to this place, but now only 6 remain. Before the earthquake, there were 3 separate groups of temples. Currently, the square is surrounded by buildings that survived the quake.
Patan Durbar Square
Durbar Square is the Palace Square of Patan. Approaching the square from the south end you have the palace on your right and a series of temples on your left. Admission to the area for foreigners is Rs500 (with exception to residents of SAARC countries which should pay Rs100). You are trusted to pay this at a booth at the south end of Durbar Square or at another entrance to the area further to the north as there is no formal ticket control.
Patan is a one of the largest cities in Nepal and is located just across the Bagmati river from Kathmandu. Confusingly, it is also known as Lalitpur, both names deriving from the Sanskrit "Lalitapattan". Like its larger neighbor, Patan also boasts a Durbar Square full of temples, statues, and palaces and, in addition, has the must-see attraction of Patan Museum. As a traditional center of handicrafts, Patan is a great place to purchase jewelry, Buddha statues and masks.
Khokana Newri Village
Khokana is a traditional Newari village, we find maximum Newar community there. Khokana is located 8 km south of Kathmandu. The village is famous for cultivation of mustard and extracting mustard oil. A visit to Khokana is a cultural sightseeing where we can also enjoy seeing the traditional people and their lifestyle. The major attractions of Khokana are Bungmati, Karya Binayak and the cultural diversity as well as lifestyle there. These above expounded places and its out and out attributes impels our clients for intoxicating Sightseeing Tour in Kathmandu Nepal.
---
Outline Itinerary
| | |
| --- | --- |
| Day 1 | Arrival at Tribhuvan International Airport (TIA) Kathmandu. |
| Day 2 | Full day guided sightseeing in Pashupatinath, Boudhanath & Swoyambhunath (Monkey Temple) o/n at Hotel (B) |
| Day 3 | Sightseeing in Bhaktapur Durbar Square and Thimi and back to Hotel (B) |
| Day 4 | Patan Durbar Square, Museum Visit in Industrial area and visit in Khokana local Newari village and back to Hotel (B) |
| Day 5 | Sightseeing in Kathmandu Durbar Square and visit in local market Ason, Indrachowk. |
| Day 6 | Onward departure to your destination by our private vehicle. 3 hrs before you have to be airport (B) |
Day 1
Arrival at Tribhuvan International Airport (TIA) Kathmandu. Welcome with bunch of flower assistance at the Airport and meet with our staff (One of our company staff will be waiting you at the Airport with display your name ".................." which is print on our company white board and pick up by our private vehicle and than 20 minutes drive to the Hotel. After few minutes rest in hotel, Visit in our office and have hot/cold drinks (Tea/Coffee) waiting to serve and have joined together, one of our company staff will brief you regarding the trip and introduction with your tour guide. O/N at hotel.
Day 2
Full day guided sightseeing in Pashupatinath, Boudhanath & Swoyambhunath (Monkey Temple) o/n at Hotel (B)
Day 3
Sightseeing in Bhaktapur Durbar Square and Thimi and back to Hotel (B)
Day 4
Patan Durbar Square, Museum Visit in Industrial area and visit in Khokana local Newari village and back to Hotel (B)
Day 5
Sightseeing in Kathmandu Durbar Square and visit in local market Ason, Indrachowk. Rest of the time for shopping. Join us for the farewell dinner at Nepali typical restaurant in the evening at 07:00 PM with culture program. (B, D)
Day 6
Onward departure to your destination by our private vehicle. 3 hrs before you have to be airport (B)
Abbrebiations: B, L, D means : Breakfast, Lunch and Dinner
Price Includes
- Airport pickup and drop off by our private vehicle
- Kathmandu Hotel room on bed with Breakfast (B) basis
- Fluent English speaking license holder local sightseeing tour guide
- Sightseeing tour guide and his fee
- Sightseeing entrance fee
- All land transfer as per above itinerary
- Wage, equipment, insurance and other facilities to staff.
- Farewell dinner at Nepali typical restaurant with culture program
Price Excludes
- Nepal tourist visa fee US$ 40, with multiple entries for 30 days, you may easily issue the visa upon your arrival at Tribhuwan International Airport Kathmandu. (it will be ready within few minutes) You will require each 2 passport size photos.
- Kathmandu hotel Lunch and Dinner (L, D)
- Personal Spending money and all kind of drinks (Alcoholic, hot and cold drinks) bar bill, Int'l Telephone bill, laundry etc. Tips for guide and driver. (Tipping is expected).
- Travel Insurance and medical evacuation in case of emergency
Quick Facts
Best Season:
Duration:
Trekking Days:
Grade:
Rating:
Maximum Altitude:
Commences At:
Ends At:
Code:
Booking Form